Good-quality training is just as important as an efficient software solution. This is why the Argus Group gives its customers access to an expert unit that masters the latest training and change management techniques..
Its sole purpose is to get users rapidly up and running with the solution and train the teams.
TRAINING FOR EFFICIENCY AND PROGRESS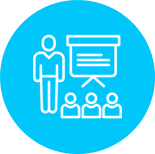 Trainers specialised in the car industry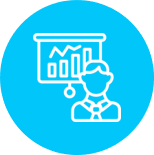 Programmes tailored to all types of users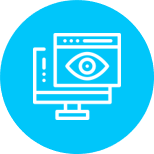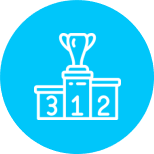 DIFFERENT TYPES OF TRAINING SOLUTIONS
On-site training
Our trainers go to your premises and organise your training sessions to fit in with your operational requirements and your setting. Our training courses foster exchanges of experiences that are useful and relevant to your issues. 
E-learning and tutorials
With unlimited access to our training platform, you can take advantage of the various learning resources (e-learning, tutorials, videos, documents, quizzes, etc.) whenever it suits you.
Virtual classroom (distance training)
This resource brings you training that is focused on your specific learning needs. You are in direct communication with the trainer, who adapts to your knowledge and your pace of learning.
« I enjoyed the training period; it was totally suited. The examples chosen
were clear and very precise, especially for the new features. »
« One of the strong points of this course is that the trainers use actual examples to demonstrate. »