THE BEST VALUATION SYSTEM IN PLANET VO².
Now that the used-car market has become increasingly competitive, the used-car business generates profits by optimising the margins on sales and the turnover times. The AutoVisual by Argus pricing system processes millions of advertisements and transactions, and draws on its solid knowledge of the car industry to provide key market indicators that help decision-makers set prices.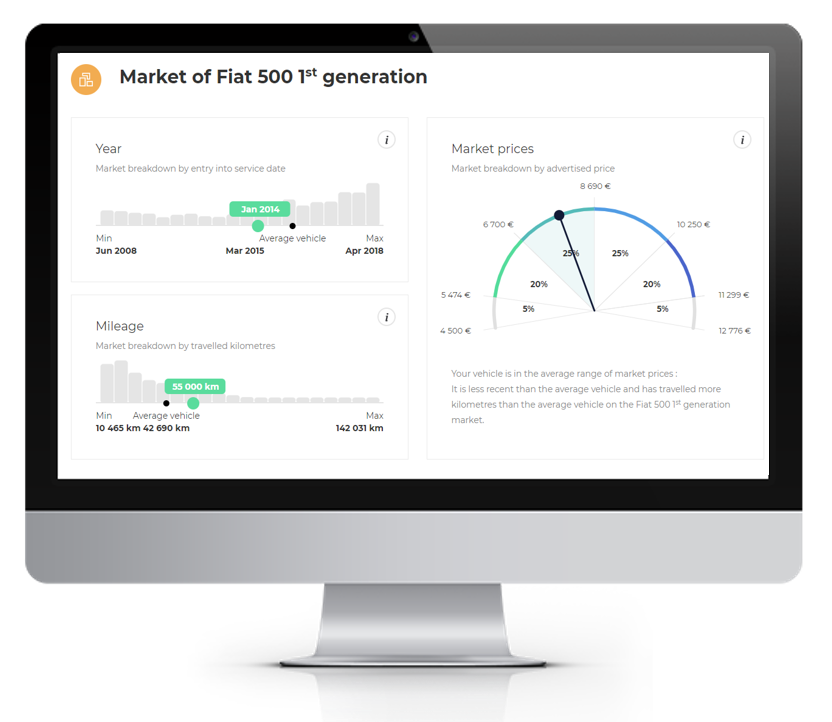 The AutoVisual by Argus pricing system helps find, buy, value and sell your used cars with the shortest turnaround times and best sales margin possible.
Planet VO² is the only software program to offer seamless integration of values and indicators, so that users can access the most relevant information for the process involved (purchase – trade-in – sale).
Control your purchase prices
Set the right advertised prices
Improve your stock turn rates
A COMPREHENSIVE SYSTEM OF VALUES AND INDICATORS
The AutoVisual by Argus pricing system is the most comprehensive system on the market. It is regularly enhanced and constantly optimised to bring you the best decision tools.
JATO* database
Accurately identify your used cars
A comprehensive database to describe and define a vehicle
Trigger Value
Maximise your chances of a rapid sale
The value that triggers a sale for a vehicle
Prices in your area
The tool for benchmarking with the competition
Compare your prices with the local or national market for advertisements and transactions
Market Value
Optimise your resale strategy
Estimate the vehicle's value at current market prices
KPI Market
Position your vehicle
Representative data for the market under study
* JATO database for countries other than France.